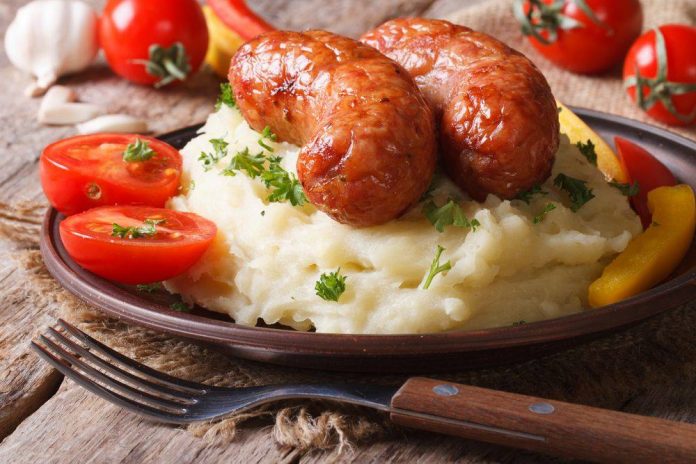 Many years ago, when coming to Thailand, we struggled to find many home comforts locally. As a result we resorted to asking visiting friends to bring essential supplies. Supermarkets stocked a few items, but generally tailored to Thai tastes, with the quality and variety expats enjoyed back home completely lacking. Food delivery in Thailand was almost non existent a few years ago.
However over the years, this situation has changed dramatically with a wide selection of international foods from all cuisines available.
In addition to the major supermarkets, there are also now some specialist online stores, providing an excellent range of western food delivery.
Here are some of our most popular food delivery services:
Food Delivery Providers in Thailand
Britishop – Western expat favourites, offering nationwide delivery
Sloanes – Quality butcher and also a  grocery
Vivin – Artisanal bakery, butcher & grocery
Paleo Robbie – Grocery & healthy meal plan delivery
Between these stores you will find something to satisfy almost any western taste desire.
Food Delivery Choices
Steaks  – All cuts are available with local Thai beef at the cheaper end, plus tender Wagyu or huge tomahawk steaks for the more indulgent.
Sausages – An abundance of small artisanal suppliers in the market. From the simple cumberland to lamb & rosemary, or try cheese & jalapeno for an extra kick!
Cheese – High quality cheeses from all over the world are readily available including Mature English cheddar, Swiss Emmental, Dutch Gouda & more.
Breads – We are now blessed with a growing range of bakeries across Thailand. So sourdough loaves, french baguettes, soft rolls, and danish pastries are being baked fresh every single day.
Condiments – British HP sauce, french mustard, Italian olive oil, BBQ sauce or horseradish are ready to top your favourite dishes.
Easy Food – Microwave ready meals, pasta, pies, nuggets, french fries and much more. This can save time in the kitchen, plus even cooked in your hotel room.