People worldwide who visit Thailand are often stunned by the beautiful beaches in its southern region. Perfectly situated in the Gulf of Thailand and the Andaman Sea, Thailand has 8,000 islands and more than 2,000 miles of coastline for people to explore.
From clear blue waters to bright white sand and stunning palm trees, Thailand beaches include some of the best scenery anyone can experience. Whether you want to relax on the sands or have an outdoor adventure, these seven Thailand beaches are the best ones to consider.
1. Phra Nang Cave Beach
Phra Nang is a beautiful beach in southern Thailand's Krabi Province featuring a fantastic array of cliffs fit for amazing rock climbing adventures. The beach also has shallow water, perfect for families and tourists who prefer to swim in safe waters. Because it's popular with tourists, Phra Nang Cave Beach can get crowded, but its uniqueness makes it a wonderful sight to see.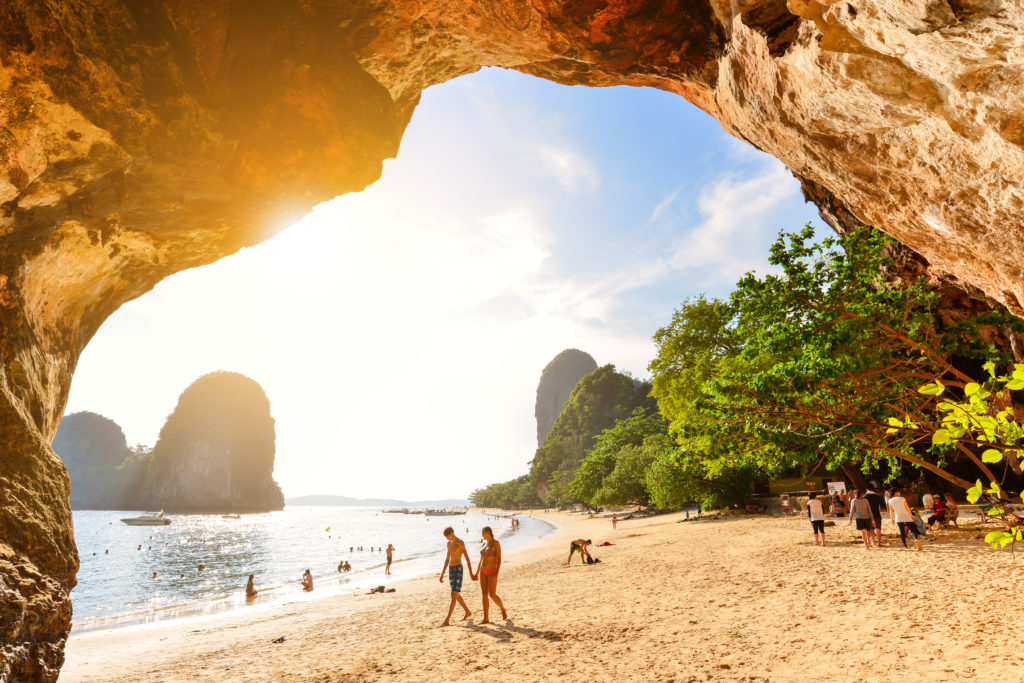 2. Maya Bay
Koh Phi Phi has a reputation for being one of the most beautiful islands in the world, and its beach is no exception. Maya Bay has clear, shallow water of a breathtaking shade of blue. This popular getaway feels like a personal oasis due to the area's steep hills and incredible waters, which rest in a large reef filled with tropical fish.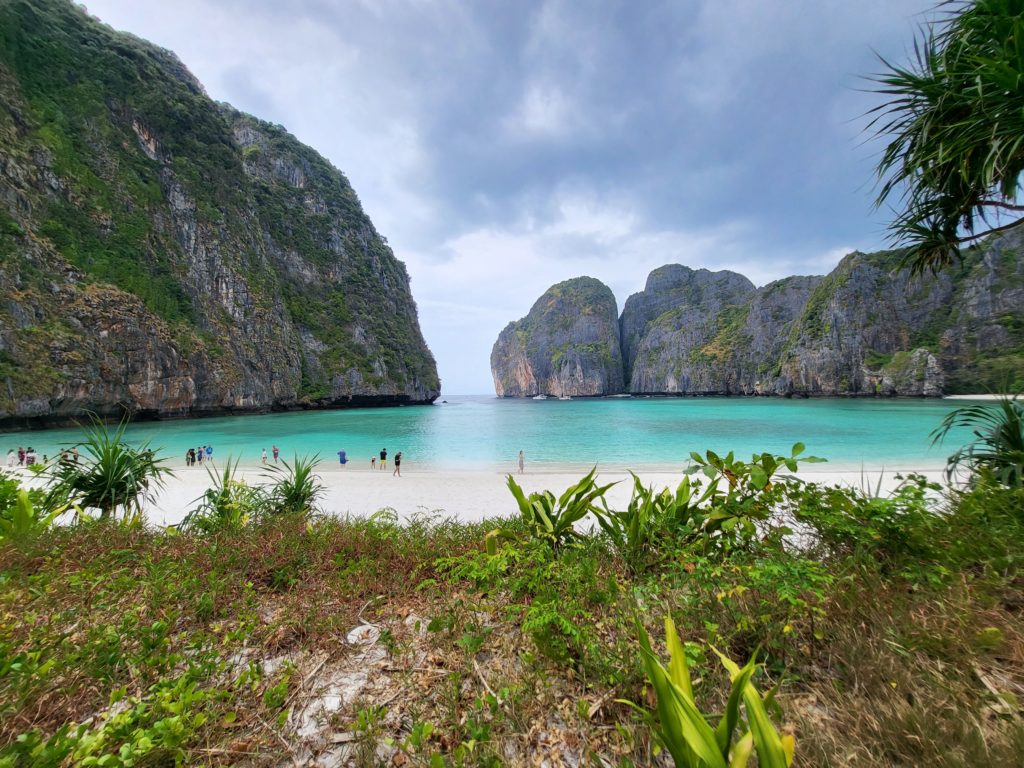 3. Kata Beach
At 1.5 km long, the strip of land called Kata Beach is one of Phuket's must-see locations. The beach receives hundreds of visitors a day due to its attractiveness, amenities, and proximity to local facilities.
The clear water is a lovely turquoise colour from November to April, and in December, yachts fill the waters to compete in the King's Cup Regatta, one of Asia's top sailing events.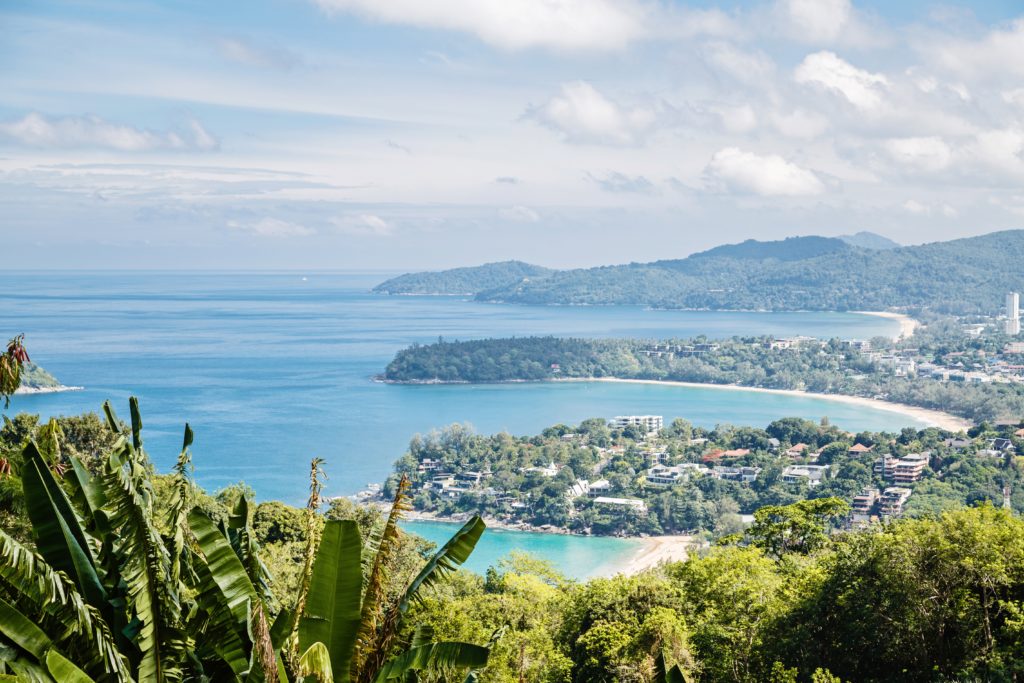 4. Lamai Beach
Sunbathers will enjoy lounging on Lamai Beach's fine, white sand, while others can splash around in the calm water or play watersports. At Lamai Beach, visitors are never too far from local amenities. Vendors frequently walk the beach selling everything from Thai papaya salad to jewellery and family games to make the beach-going experience more worthwhile.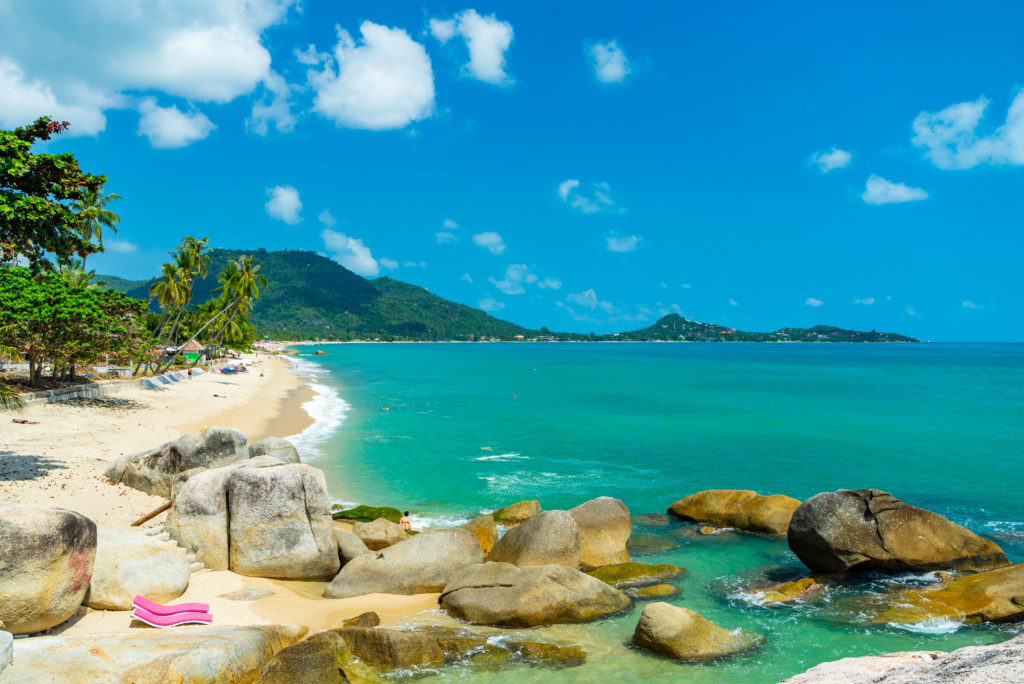 5. Railay Beach
Located in Krabi and accessible only by boat, Railay Beach is amazing. It is surrounded by tall limestone cliffs, jungles, and lagoons, making it a perfect location for relaxation and a peaceful beach trip without many tourists. Since driving to the beach isn't possible, guests can rent a long-tail boat with a guide to reach Railay Beach.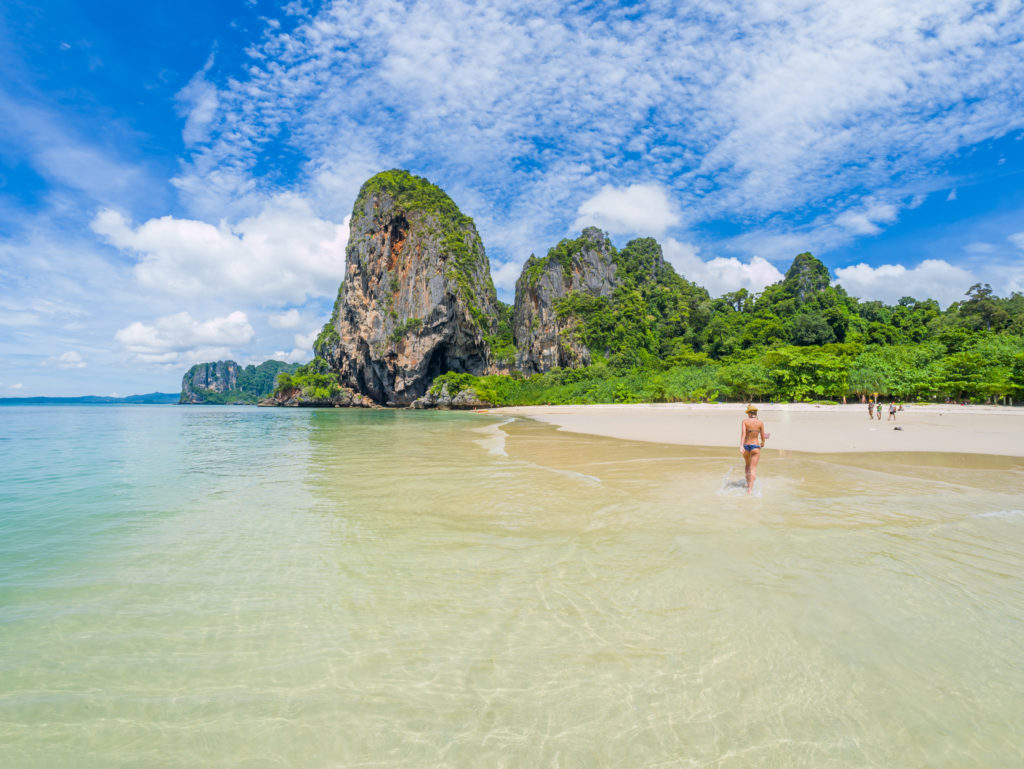 6. Haad Rin Beach
As one of the most beautiful Thailand beaches, Haad Rin Beach is the most popular destination on Koh Phangan island. This area offers a stunning view with white sand, coconut trees, and bright blue water. People who visit Haad Rin Beach tend to be active and play volleyball, swim, and go kayaking.
7. Pattaya Beach
As far as Thailand's beaches go, Pattaya Beach is one of the best. The former fishing village is now home to modern resorts and shopping centres, but its large beach is the ideal destination for parasailing or jet skiing.