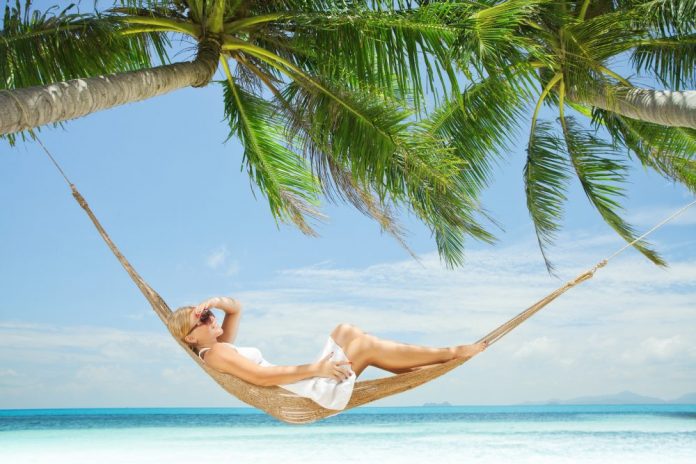 When you consider that there are more than 200 countries around the world, it seems a bit unfair that almost all of the most beautiful beaches are located in Thailand. These beaches aren't just a slab of sand with some water next to them. Rather, they offer perfect dunes with powdery soft sand, dramatic crags made from limestone, and water that is clearer than freshly cleaned glass.
If you like beaches, you have well over 100 different alternatives to choose from when you go to Thailand. The coastline is huge and there are various small islands that you can go to, each of which is surrounded by stunning beaches. The water is a perfect turquoise in color and if you get tired of the beach for a few hours, you can always go a little bit inland and enjoy impressive natural jungles and true rainforests. Thailand truly offers something for everybody, but it can be incredibly difficult to choose.
Most people who have never been to Thailand before will go to Ko Pha-Ngan, Ko Samui or Ko Tao. There is nothing wrong with doing this, as they are the three most popular islands along the gulf for good reason. Indeed, as "on the beaten track" as these islands are, they are a wonderful way to be introduced to the country and its culture. Additionally, it is easy to access these spots and they are absolutely perfect for those who like a really good party. However, there are other options out there as well that you may want to consider. So long as you are in paradise, you may as well pick a spot that is your personal little heaven on earth. Let's take a look.
Hat Phra Nang, Railay
Hat Phra Nang will leave you in awe and in shock. It offers limestone caves and cliffs, perfect sand, beautiful long-tail boats in a cacophony of colors and truly emerald water. If you have a good quality camera as well, you will probably never want to leave this place. Unfortunately, it is a very small little nook, with the result that summers can get really crowded around there.
Hat Khao Lak
When you arrive at Hat Khao Lak, you will feel as if the boulder-studded, golden beach is truly endless. It is the perfect place to spend lazy days, watching the world's most amazing sunsets. Additionally, you can easily reach the Simila and Surin islands by boat and there are some jungle parks towards the inland. Hat Khao Lak is a true favorite for honeymooners and couples looking for a romantic getaway.
Ko Tao
Ko Tao has a little bit of everything. It appears like a hermitic retreat, but offers some lively sands at the same time. On the west of the island, you can enjoy gorgeous beach bars illuminated by tiki torches, or you can go to the east and feel like you are on a deserted island. Additionally, it is one of the best places for diving instruction with tourists coming from all over the world. If you like yoga or hiking, it is also a wonderful place for these.
This is really the place to go for those who are interested in what happens underneath the water. It is known as the diving Mecca. The waters are shallow and warm and the marine life is so impressive that you must invest in an underwater camera as well. Furthermore, because the water is so shallow, it is a great place for first time divers. The only difficulty you will have is choosing between the 40 different centers on the island that offer diving classes.
Not only is it the perfect place for scuba diving, it is also renowned for being a perfect place for freediving. You can go as deep as 20 meters using special techniques for relaxation and breathing and there are a number of courses in this sport as well. Indeed, even if you are nervous, which is normal if it is your first time, you will be able to take part in this.
Ko Mak & Ko Kut
Ko Mak is lovely and quiet. You can easily find a desolate beach where you can string up your hammock and chill out. Two islands make up Ko Mak and they are both pristine and perfect. Just next door is Ko Kut, which has a bit more in terms of jungle, which means this is a better place for those who want to have some variety in what they can do during their vacation.
Ko Ngai
Ko Ngai is the perfect, powdery white beach with stunning shallows to relax your body in, and a gorgeous reef with the clearest water. Snorkeling and diving are a true delight here, with loads of fish and healthy coral. In the distance, you can see the Krabi mainland, which is a lovely sight.
Ao Bang Thao, Phuket
Phuket's Ao Bang Thao has a full 8 km stretch of white sand. During the high season, the seas are calm and the low season offers fantastic waves for surfers. There is a very posh Laguna Complex there, but that doesn't mean the beach is snobby. Indeed, it offers something for everybody.
Ko Pha-Ngan
When the full moon rises, the beach at Ko Pha-Ngan fills up with pilgrims who honor the gods of parties in a trance-like state, with their bodies covered with neon body paint. This truly is the party to end all parties and if you are a raver, this is the place to be. You can drink alcohol by the bucket and there is a truly hedonistic feel to the beach. However, it is equally good for those who love nature, due to its many waterfalls, and those who want to see temples. Sure, the Hat Rin Full Moon Party is something for the young and crazy, and it is a true right of passage for backpackers, but there is so much more to Ko Pha-Ngan as well.
Ko Samui
Ko Samui is the more upscale area, with top class spas and five star resorts. However, it is also a great place to create your own adventure and to experience how real Thai people live. Ko Samui is the largest and most established of the Thai islands, particularly in terms of tourism.