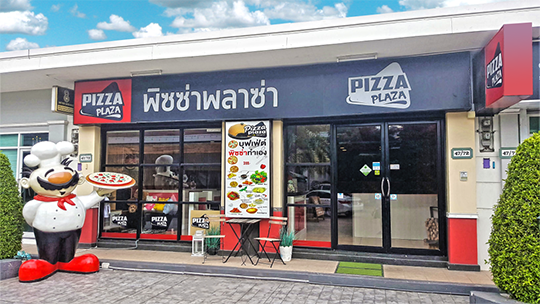 Pizza Plaza is not your typical pizza restaurant, but it's certainly one of our favourties, offering fun pizza and more.
Each table has a mini pizza oven situated in the middle of the table. You can choose, arrange and then cook your own mini pizzas. You can either choose 2 pizza combos in a variety of flavours or go all out with the all you can eat buffet.
As well as the pizzas, a grill collection is available, which you cook on the top of the pizza oven. A wide selection of meats, seafood and vegetables make this fantastic for all tastes.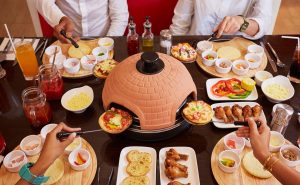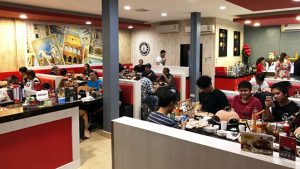 Pizza Plaza is very family friendly and fun pizza. Not only do the kids love cooking and eating their own pizzas, there is also a dedicated kids play area to keep them entertained while the grownups finish eating.
Large groups are welcome, with over 30 seats available.
Children's birthday parties are a popular favourite. Bouncy castles, balloons and entertainers are all available on request.
When you come to Pattaya, a visit to Pizza Plaza should be on your list. Make sure to bring some friends and enjoy lots of fun pizza! Which flavour are you looking forward to trying most?