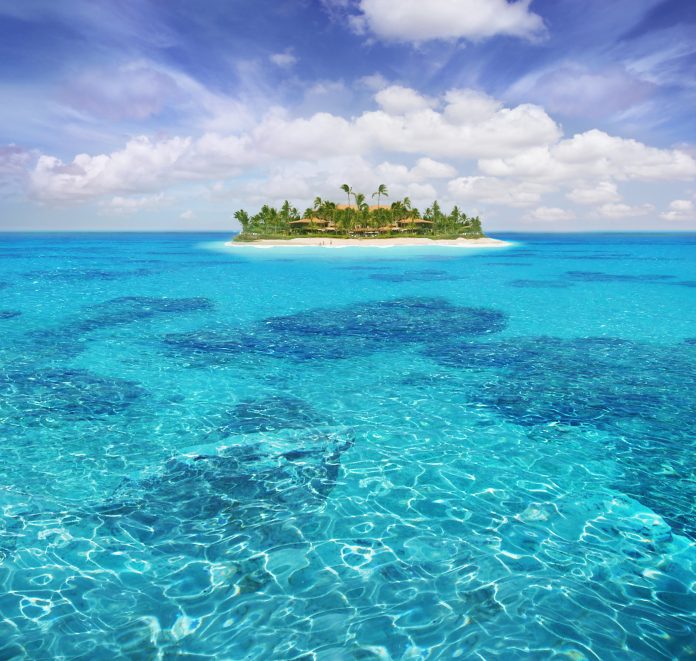 Thailand is one of the world's most beautiful places, which is one of the reasons why so many people choose to go there for a vacation, or even relocate permanently. Thailand is full of immaculate beaches, dramatic landscapes and green jungles. And it has a vibrant culture and rich history. But one of the downsides of Thailand as a vacation spot is that so many people have already been there and its economy is dominated by tourism. This could mean that you may find it difficult to look for a place where nobody else has already gone to.
Fortunately, there are still plenty of off-the-beaten track locations in Thailand. There is nothing to stop you from visiting Chiang Mai, Phuket, Koh Phangan and other such locations, not in the least because you will be supporting the local communities in Thailand in doing so, but there are many other hidden gems that you can visit as well. As soon as you head away from the crowds and the popular locations, no matter how beautiful they may be, you can start to build your own memories and original stories that you could use to entertain yourself and others with for the rest of your life. Let's take a look at some of the hidden gems and reasonably undiscovered locations in Thailand.
Koh Khai
From Phuket, you can take a boat to Koh Khai, which only takes about half an hour. If you can imagine a paradise beach, then such is the beauty of Koh Khai. It is a wonderful hidden spot just off the Phang Nga Bay coast. Very few people know it is there, even though it is quite close to more touristic spots. The beach offers pure golden sand and opens up on the Andaman Sea, with its perfect turquoise blue colors. The island itself is completely deserted and what you can mostly do there is enjoy the beach and walk through a small forest. As such, this is not really a place to spend an extended holiday because just a day or two on it will make you feel as if you have become a real life Castaway. The difference is that you know there is a boat to take you back to civilization whenever you want to.
Prasat Hin Phimai Khmer Shrine
One of the things that make Thailand so popular is its beautiful history and culture. We all know of the stunning temples that dot the landscape, and many of these are visited by thousands of tourists each and every day. Sure, the most popular and well-known temples are Cambodia's Angkor Wat area, which truly embody the Khmer culture, but such spots also exist in Thailand. The Khmer border ran across both Cambodia and Thailand for a long time, which is why some of their temples can be found in Thailand. From Kohrat, you can travel north east towards Phimai, a small town that is only about an hour away. Here, you will be able to see the Prasat Him Phimai Khmer shrine. One of the things you could do is hire a bike and spend a day cycling around the temple itself and enjoying the surrounding area. The temple is very old, having been dated to the late 10th century. As such, it is actually older than the famous Angkor Wat temples. It is a beautiful hidden gem, as very few people even know it is there.
The Nan Province
If you truly want to go off the beaten track, then you should head towards the north of Thailand, where you will find the Nan Province. This borders Laos and is a very rural part of the country. You will find original rice paddies, stunning rolling hills and experience the Thai way of life. Many people compare it to Chiang Mai, but this is now being swamped with tourists, which means it is losing some of its original vibes. If you have a chance to go to the Nan Province in the summer months, you will see rows upon rows of long thin chillies, which are left to dry on the side of the road. Unsurprisingly, the local dishes in this region are pretty spicy.
Koh Mak
Koh Mak is like a little, quiet heaven to take you away from the tourism and activity of Koh Phangan or Koh Samui. Koh Mak is a tiny paradise island that has been perfectly formed. It is in the far eastern part of the country, in the Trat Province, which borders Cambodia. If you intend to visit Cambodia as well, then Koh Mak would be a perfect place to stop by. You can enjoy unspoiled beaches and nature and really experience the Thai way of life. Do be aware, however, that there are only very few places available where you can spend the night and the area does not offer any real facilities for tourists. Hence, don't expect to find world-renowned restaurants or fast food chains, or even any discos there.
The Khao Luang Cave
Some three hours to the southwest of Bangkok is the Phetchaburi Province. Here, you can visit the Khao Luang Cave. Inside, you will find one of the least known temples in the country. It is a true spiritual haven that receives its light from a hole in the cave's roof.
Koh Lao Liang
Thailand is all about the beaches, of course, and Koh Lao Liang is one that is not to be missed. You can take a boat from the Koh Petra Marine Park, which is in the southwestern part of Thailand in the Trang Province. Koh Lao Liang has its shares of tourists, but it focuses strongly on eco-tourism, which means that the nature of the island is being preserved as much as possible. To achieve this, only a certain number of tourists are allowed to visit on a daily basis. All buildings on the island are made of natural materials that did not require any trees to be cut down. This island offers you the opportunity to experience an unspoilt Thailand. Do make sure, however, that you schedule your trip to go there much in advance, due to the limited number of daily visitors.