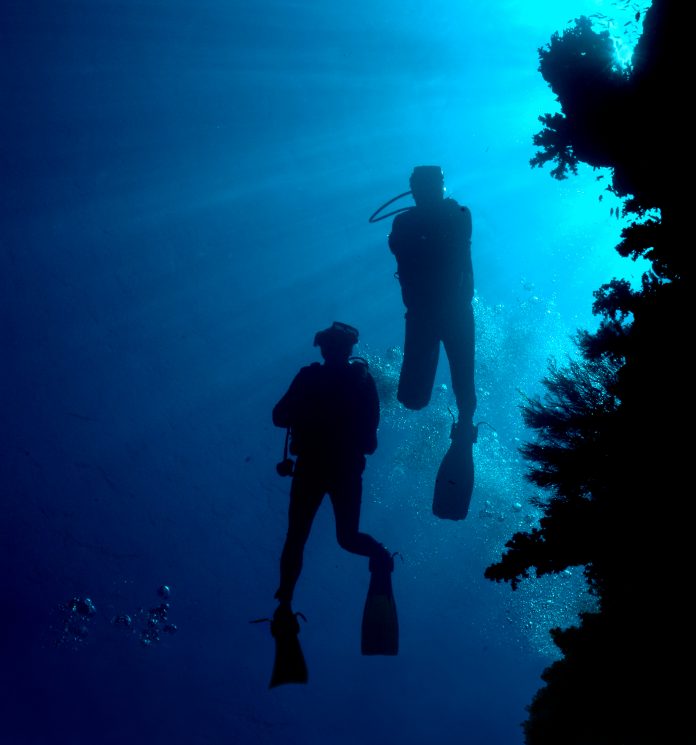 Thailand is a true haven for divers, particularly the Andaman Sea, which is in the west of the country. The list of dive sites would be nearly endless, so we will only be able to name some of the truly best ones. If you want to go slightly more off the beaten track, however, you could also decide to go to the Surin and Similan Islands, where there are some really nice diving sites as well.
When to Go to Thailand for Diving
The best time to go to the Andaman Sea is between October and April. During this time, the giant manta rays that spend time at the Similans arrive there. The rain hits this area in May, which means that if you want to do more than diving, you may want to choose the Gulf of Thailand instead, and particularly Koh Tao. Unfortunately, this is a high tourism area, which means that you will have to share your space with others.
About Thailand
Thailand is known for its clear, pristine waters. The temperature is an average of 28 degrees Celsius, which makes it very comfortable. The kingdom itself is incredibly welcoming and friendly and you could dine like a king for very little money. Because it caters so heavily to tourism, a lot of the traditional dishes in Thailand have been made milder to accommodate the western palate. However, you can simply ask for it to be served traditionally (read "hot") if you wish. However, make sure you understand that that would mean that it would be incredibly hot and spicy.
The coral reefs are strongly protected by the authorities. As a result, dive sites are frequently closed to ensure they continue to survive. Not long ago, 18 different sites were closed simultaneously because there was a very bad case of coral bleaching. Most diving sites come under the Marine National Parks and these are strictly controlled. As a result, boats have to be maintained properly and no rubbish can be thrown into the sea. Furthermore, it is forbidden to feed any of the marine creatures. The deepest you can dive to is 40 meters and you are only allowed to engage in a maximum of three dives per day. Some 26 marine parks exist in the country, 16 of which are in the Andaman Sea. It is also here that you will find the best coral reefs.
Thailand offers something for everyone, regardless of how experienced you are in diving. The total coastline stretches over 2,000 kilometers and there are hundreds of different islands you can go to. In terms of diving sites, you can enjoy walls, reefs, drifts, caves, drop-offs, swim-throughs, pinnacles and wrecks. Let's take a look at some of the most unmissable diving spots.
Hin Muang and Hin Daeng (Red Rock and Purple Rock)
Hin Muang, the Red Rock, is a gathering place for pelagic fish. If you can only do one dive in Thailand, then let it be Hin Muang. There are beautiful pinnacles that head towards the south west, where you will find huge shoals of fish, soft corals, carpets of anemones and more and you only have to go to a depth of 8 meters to reach these. Additionally, you have a chance of seeing huge barracuda, sharks and tuna. Furthermore, the deepest drop-off the country offers is here too.
Hin Daeng is very close by and here you will find plateaus, walls and rocks. If you are lucky, you will come across leopard sharks, morays, grey reef sharks, octopus, barracuda, shrimps and crayfish. At about 10 meters of depth, you can find the south west cave, where nurse sharks often go to. Additionally, you may be able to see manta rays and whale sharks. It is a fantastic dive for those who like big marine life, but there is also some amazing soft coral to enjoy as well.
Koh Kradan Wreck
It is said that the Koh Kradan wreck is an old Japanese destroyer. It rests off the Koh Kradan coast. The stern of the wreck is covered with fishing nets, which looks really interesting. Unfortunately, visibility is quite poor, particularly if you go deeper than 15 meters. This means that the wreck's details are very hard to see. However, it is teaming with sea horses, Hippocampus kuda. Additionally, there are beautiful schooling fish, soft corals and giant morays.
Hin Nok
Hin Nok is a beautiful plateau with five different pinnacles and a lot of gullies. You can find this to the north west of Koh Kradan. Take your time to swim all around the plateau, which will take you about an hour. The dive is absolutely fascinating, with turtles and the Solenostomus paradoxus, or Ghost Pipefish. Luckily, your dive will not be wasted even if you don't spot this, as you can also see moray eels, Jorunna funebris, barracuda, whip corals, butterfly fish, moorish idols and angel fish.