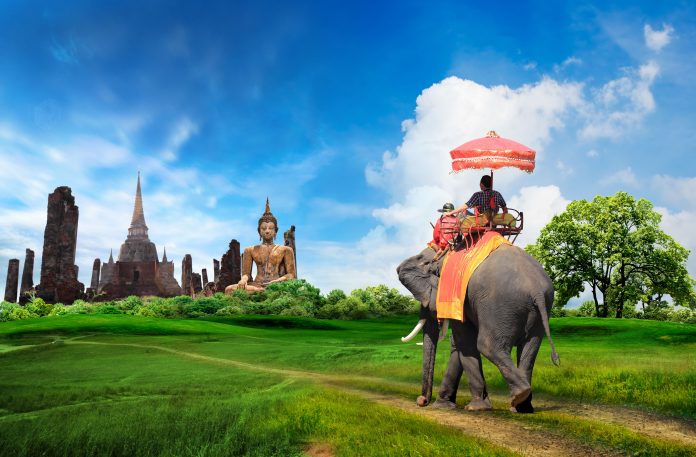 Thailand is usually all about the beaches and the beautiful seas. However, what if you're not a beach person? What if you hate the feeling of sand between your toes and in your swimming costume? What if you don't want to share a tiny amount of towel space with thousands of other people who flock to Thailand at the same time as you? Luckily, Thailand has far more to offer than beaches and there are plenty of other things for you to do.
Lopburi
First of all, you shouldn't miss Lopburi. This place is nearly untouched by tourism, because there isn't a huge attraction here that gets people coming. However, the town simply has a little "je ne sais quoi," something that makes it absolutely worth a visit for a few nights and days. A unique attraction is that there are crazy fun monkeys all over the town. The people of Lopburi gave up trying to get rid of them and have instead come up with innovative methods of at least keeping them out of their houses, including putting bars on their windows. It is a very relaxed little town with very friendly people. Plus, although Thailand is already cheap, Lopburi is even cheaper.
Sukhothai
Sukhothai is the perfect place for those who like ancient history. You could literally lose yourself in this park. Most people who look for history would automatically go to Ayutthaya, which is close to Bangkok. Although Ayutthaya is nice, it really is only fun if there is a festival that is ongoing. Sukhothai, on the other hand, is always interesting, regardless of the season or time of year. Additionally, it is far more beautiful and both the experience and the overall standard of accommodation are far better.
Chiang Mai
The number of people who have come to Chiang Mai and have lost their heart there is unbelievable. The area's climate is cooler than in the rest of Thailand. The food is out of this world and the accommodation is so cheap you would think they are giving it away. It is a fantastic spot for a base camp from where you can visit various other towns and villages on day trips. It is very easy to reach things such as zip line adventures, cooking courses, elephant camps, and more. You could also hire a scooter and simply drive about as you see fit. Furthermore, the entire area is covered in ancient temples. It is said to be the only place in Thailand where there are so many shrines and temples that you can really get enough of them. Additionally, you can take an easy bus to Pai, Chiang Rai, Mae Hong Son and Lampang, where there are always lots of stuff to do.
Clearly, there is far more to Thailand than beaches. The reality is that you can spend months on end in Thailand without ever seeing a beach. On the other hand, it would be a waste to not enjoy some of the gorgeous beaches, even if it is just to relax after some more serious exploring.