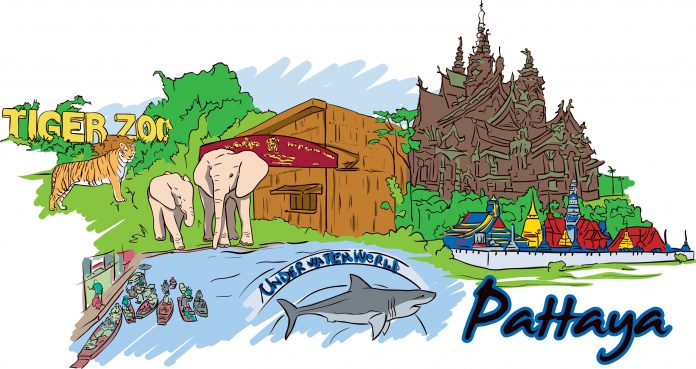 Pattaya was once a quiet fishing village on Thailand's Eastern Seaboard – but you would be forgiven for not believing that if you visited now.
Growth in the region originally started around 1965 during the Vietnam war as a result of the US Air-force working alongside the Royal Thai Navy in expanding U-Tapao Royal Thai Navy Airfield. Once completed in 1966 U-Tapao replaced Don Muang as the primary base for US troops in Thailand during the conflict. Pattaya, as a nearby seaside village became the most popular destination the US navy and air-forces in the region seeking R&R during their leave. And the city was born.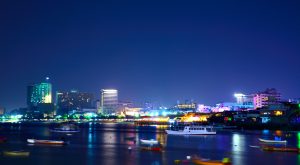 Today Pattaya is a thriving multicultural city and one of Thailand's most frequented tourist hot-spots. Being within close proximity to Bangkok helps to attract tourists, both foreign and Thai looking to escape the even busier city than is Bangkok.  Since the new airport opened at Suvarnabhumi Pattaya has become even closer to the world, with the driving time to the airport now only an hour compared to approximately 2 hours to Don Muang previously. Thousands of expats have chosen to make Pattaya their home, enticed by the unique combination of city living convenience with both seaside and countryside natural sights to enjoy.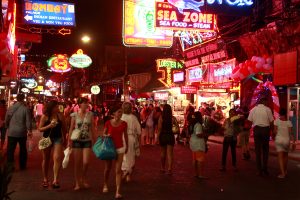 Pattaya is quite infamous worldwide due to the sheer volume of "adult services" that are present all across the city, very openly. But despite its reputation, the city is doing a good job at growing up and offering more to appeal to families and affluent tourists, rather than just the sex-tourists that dominated the city a decade ago. It is now a common sight to encounter couples and entire families strolling down walking street, observing the dancers and shows in every other bar but (normally) not sampling the goods.