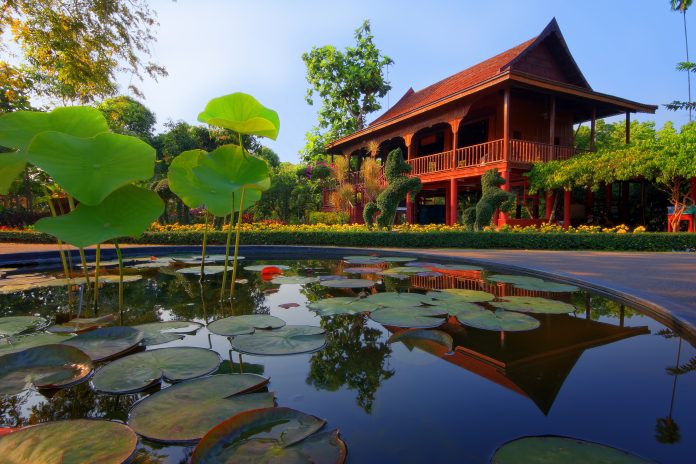 Thailand is a beautiful country. It is steeped in ancient history and, due to the fact that it largely escaped imperialism, has been allowed to maintain its original culture. Additionally, it is absolutely stunning in terms of its geography. Most people go to Thailand for the nearly endless stretches of beaches. Many also visit the underwater world, as it is a favorite diving spot. Finally, Bangkok, the biggest city and Thailand's capital, is very popular with tourists and backpackers alike. But there is far more to Thailand than these and if you want to go slightly off the beaten track and see some of the things that really make the country special, you should consider visiting some smaller towns and villages as well. Let's take a look at some truly unmissable spots.
Lamphun
Lamphun is very close to Chiang Mai. It is a truly charming little town on the banks of the Kuang River. Very few people come to this part of the country because it is so off the beaten track. When you arrive, you will feel as if you have gone back several hundred years in history as you find yourself surrounded by quiet temples. The town center always appears to be in a constant meditative state, and there is nothing quite like taking a trishaw ride through it. Just out of the town, you can visit ancient relics from the beginnings of the Hariphunchai era. This is the era that preceded the Lanna Kingdom, which started in the 12th century. Surround yourself in ancient history without the being bombarded with tourism and flashing neon lights.
Pai
Pai is a farming village in a valley. It is particularly popular with people who are on a budget but want to feel as if they are able to relax in luxurious conditions. The vistas and views you can enjoy there are breathtaking and out of this world. You can rent a bungalow for almost no money and the restaurants are of excellent quality for a low price. Indeed, many people intend to only stay there for a day or so, and end up not leaving for their entire vacation.
Chiang Rai
Finally, there is Chiang Rai. You can visit some gorgeous attractions here so that you still feel as if you are doing the tourist thing, without all the tourists around you. The Mae Kok River, for instance, is stunning and very enjoyable. There are also plenty of delightful wats. Chiang Rai is overlooked by the majority of tourists, which is a shame on the one hand, and a wonderful benefit for those who do decide to come. It is also a great place to shop for hill-tribe crafts, silver, cotton and other crafts. Because it is so overlooked, prices are cheap so this is a great place to stock up on your souvenir items.
Clearly, there is far more to Thailand than the beaches and Bangkok. Going to these places is an opportunity to see some of the real culture and history as well. Best of all, you can do so on a budget.